Alwayshornyandkinky30's Profile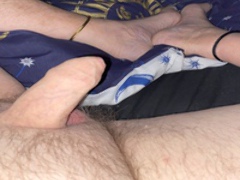 User Information:
Username:
Alwayshornyandkinky30
Sexual Orientation
: Bi-Sexual
A little about me...
Fun horny kinky guy, I have lots of kinks and fantasies to fulfill, I'm open to do anything and try anything except for scat that's a no from me. Lots of very naughty stuff I have done and lots I haven't and need to meet like minded open minded broad minded people like myself. Happy to hear and answer all your suggestions and maybe get together. I'm usually a straight guy but every once in a while my gaydar arises for a while and would like to suck a nice smooth shaved cock this only Acura about every six months and lasts about a week so I really don't understand why this happens
Alwayshornyandkinky30's Recent Uploads
User has not uploaded anything!
Alwayshornyandkinky30's Friends
You do not have any friends added!
Alwayshornyandkinky30's Wall